How are you champ? It's Saturday and that means the weekend is here!
For many of you that means taking some time to relax, reflect,  recharge and spend some quality time with family and friends.
We live in such a busy, high stress and highly addictive world of always being "on" or "staying connected " via social media, that its great to take some time away from everything. Plan an afternoon or night out and visit your favourite restaurant so you can enjoy a nice healthy meal, not deal with the food prep or most importantly, the "clean up".
I hate doing dishes even though we have a dishwasher, when you're eating 4000 calories per day, theres always dishes, pots, pans and more to clean up so tonight were going out to eat.
I wanted to give all of you some of my easiest and most practical tips on Eating Out at a restaurant and hope you enjoy them, use them and share them with any friends or family!
Be sure to remember that we need time to remove ourselves from our "crazy" world and need to get back to good old fashioned traditions of eating together with people we love, not having our cells phones out and making eye contact, enjoying true conversations with people and what not a better place to do so than your favourite restaurant.
We often visit a few of our favourite places to eat and if you want to try them out they are:
-Grazie Restaurant
-The Keg Restaurant
-Motorino Restaurant
-Avenue Restaurant
-Philoxenia Restaurant
Tips 1 of 3:
Everyone loves a nice dinner in a nice restaurant. I have compiled some tips to help out with your "night out":
1.    Eat before you go out so you are not starving
2.    Don't ask for bread or tortilla chips. When they bring it back or if that's not possible, then just don't eat it
3.     Look at the menu closely and ask your server what comes with your meal. If there are tempting items that you don't want to eat, request for the server to leave them off
4.    Some restaurants are now getting savvy with a health conscious section on the menu; keep a look out when you are looking through a menu
5.    Drink water (i love carbonated like Perrier)  or tea (unsweetened) vs. pops or high sugar drinks
6.    Stop eating when you're full. Let the server take your plate so you don't keep stuffing yourself or take it to go
7.    Say NO to dessert – eating something that had truckloads of sugar, fat and calories after you just ate a complete meal can cause havoc to your digestive system.  If you have to split it with everyone at your table!
8.    Order grilled or baked chicken breast, fish or steak. Ask for steamed vegetables
9.    SPECIFY – no butter, no oil. Or tell them to bring dressings on the side your in charge here not them
10. Only order what you intend to eat and don't get thrown off by getting specials loaded with extra sugar, butter and high caloriesRegardless of any restaurant you choose, there is always on option to grill or bake, just ask your server!
If you or anyone you know in the Vaughan region is looking to start or improve their current fitness program, or is wanting to get help with any nutritional areas of concern,  until July 31 2019 we are giving away 20- 7 DAY FREE VIP Access Guest Passes.   To try PURE Motivation Fitness out or to refer anyone you know who may be interested click here!
p.s. Remember ATTITUDE Is Everything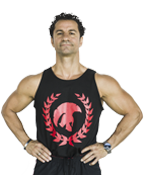 Coach Dimitri
*
Unsubscribe |Pure Motivation Fitness Studio | 1410 Major Mackenzie Drive Unit C1 , Vaughan, Ontario, L6A 4H6