Its been proven by hundreds of successful entrepreneurs around the world, world class athletes and every person that specializes in mental health that checking your social media outlets is proven to cause anxiety, stress and often wasters valuable time you cannot get back.  Prior to taking time away this year, I, like many of you have run into the same daily addictive phenomenon where Im constantly interrupted by ringing notifications, alerts, texts or social media buzz that often takes me away from my creative flow or my big goals for the day.
Most of us if not 80% of us often wake up and the first thing we do is check out phones or go to Instagram or Facebook or check out emails vs. telling our loved ones or kids that you love them and are so thankful to have them in our lives.  We forget to take 5 min to look at ourselves in the mirror and tell ourselves 3-5 positive affirmations, even just taking the time to be thankful for what we have.
This forgetful habit can often lead to valuable time wasted surfing and scrolling down our cell phones and often causing negative thoughts of stress, frustration, confusion,  even envy for some of those people who are not happy with their current lives and see others in social media posts with lavish cars, homes, clothes often appearing to be "living the life" when for most occasions those social media influencers are posing to be somebody their not.  Living cheque to cheque and fooling you to think they are someone they are not and trying to sell you some scheme of online products, service or advice they feel you need as they are lurking on your fears , frustrations and desires.
Stop that at once!  I turn my cell phone on airplane mode every night before i set my alarm, when i wake up and go to the bathroom i turn it off airplane mode and often listen to a powerful or education podcast or motivation speaker like Tony Robbins, Lewis Howes or Bedros Khoulian not because I need to hear someone brainwashing me with positive influence but because Id prefer to be listening to something educational as i brush my teeth and get my morning routine done and possibly learn something than be sitting in my bed or toilet and scrolling , scrolling , scrolling down my cell like a phone addict.
Set Social Media guardrails or cell phone rules like only viewing social media for a timed 7 min per time or setting your alarm to ring every 7-10 min when you turn it on, or making sure you only check your cell when you have finished 2hours of work.
Remember, Mark Zuckerberg and all of the social media founders pay scientists, engineers and other wacky smart guys millions of dollars per year to try and steal, rob and hypnotize you to keep on their social dial.  Remember what it was like 10 years ago when we never had any of these wacky gismos?  We used to do call more, talk more, right more, train more, have more time on our hands to do more for us and others around us and slowly slowly these companies are robbing us of valuable time especially when we are at home with our families.  Set guardrails like a race car driver so that you don't get taken away from these online vampires.
Till Next Time have a great day!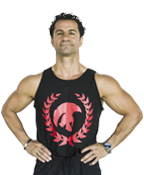 Dimitri Giankoulas
P.S. WHENEVER YOUR READY, HERE ARE 4 WAYS I CAN HELP YOU, YOUR FAMILY & CO-WORKERS MAXIMIZE THEIR FITNESS GOALS!
2 – GRAB A FREE COPY OF MY E-BOOK
I'd love to help fast track your Anatomy knowledge and teach you how to "Eat Right, Train Right for your Body Type" by having you download our FREE "Body-Type"E-Book by clicking here: https://www.puremotivationfitness.com
3 – LETS SCHEDULE A "FITNESS DISCOVERY CALL"
Fitness, Personal Training & Nutrition Counselling is my life's work!  I was born to Motivate, Educate & Inspire so lets help you book a 15min Fitness Discovery Call (or if your really serious and want to fast track) a Fitness Assessment so we can help you solve any Exercise, Nutrition or Motivation problems you may be having by clicking here: https://go.oncehub.com/DimitriGiankoulas