Hope you've had a great week!
Not sure if you had a chance to read the article released a few weeks ago, but Participaction a non-profit group that promotes healthy living in Canada, gave adults a 'D' for overall physical activity and an F when it comes to moderate-to-vigorous activity, with the report finding just 16 per cent of adults get the recommended 150 minutes each week.
Wow!
Now.. there are some factors against us.
It is the norm to work longer hours.
We have families and friends that need our social time.
We live in a beautiful country that unfortunately, is on average at 0 degrees or under a good 4-5 months of the year.
Depending on how you look at things ( growth mindset or fixed) , you will look at these items as barriers or hurdles to overcome.
When clients come in for their initial consultation and are willing to give fitness a shot, they always ask 'how many times a week do I need to work out?' I reply, anything you can do to start! 
It's about building the habit, not going 0 to 100 right away! Think about it. If you can commit to 1x/wk to start and you have been doing that for 4 weeks isn't it easier to then add a second day or third?
The 150 minutes in a week can be broken into whatever you would like.
5 times of 30 minutes..
7 times of of 21 minutes..
3 days of 50 minutes..
If you remember my email last week it depends on the intensity your training at, so you can take shorter, harder spurts of exercise vs. long and steady to be more efficient.
Check out the article below and feel free to ask me any questions you may have with keeping fitness in your lifestyle!
Until next time,
Daniel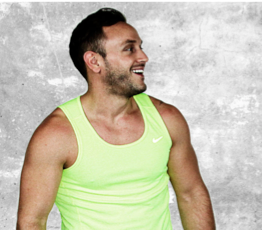 Interested in learning more about our programs?
Let's connect!
Book a phone call, tour or consultation below.
https://go.oncehub.com/DanielCecchino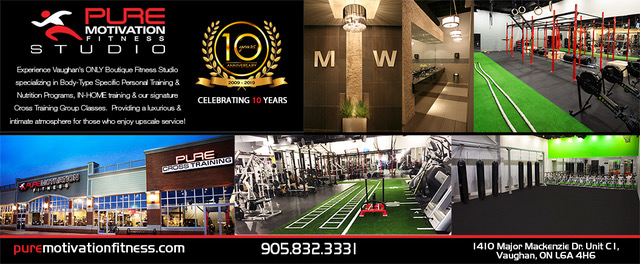 Unsubscribe |Pure Motivation Fitness Studio | 1410 Major Mackenzie Drive Unit C1 , Vaughan, Ontario, L6A 4H6